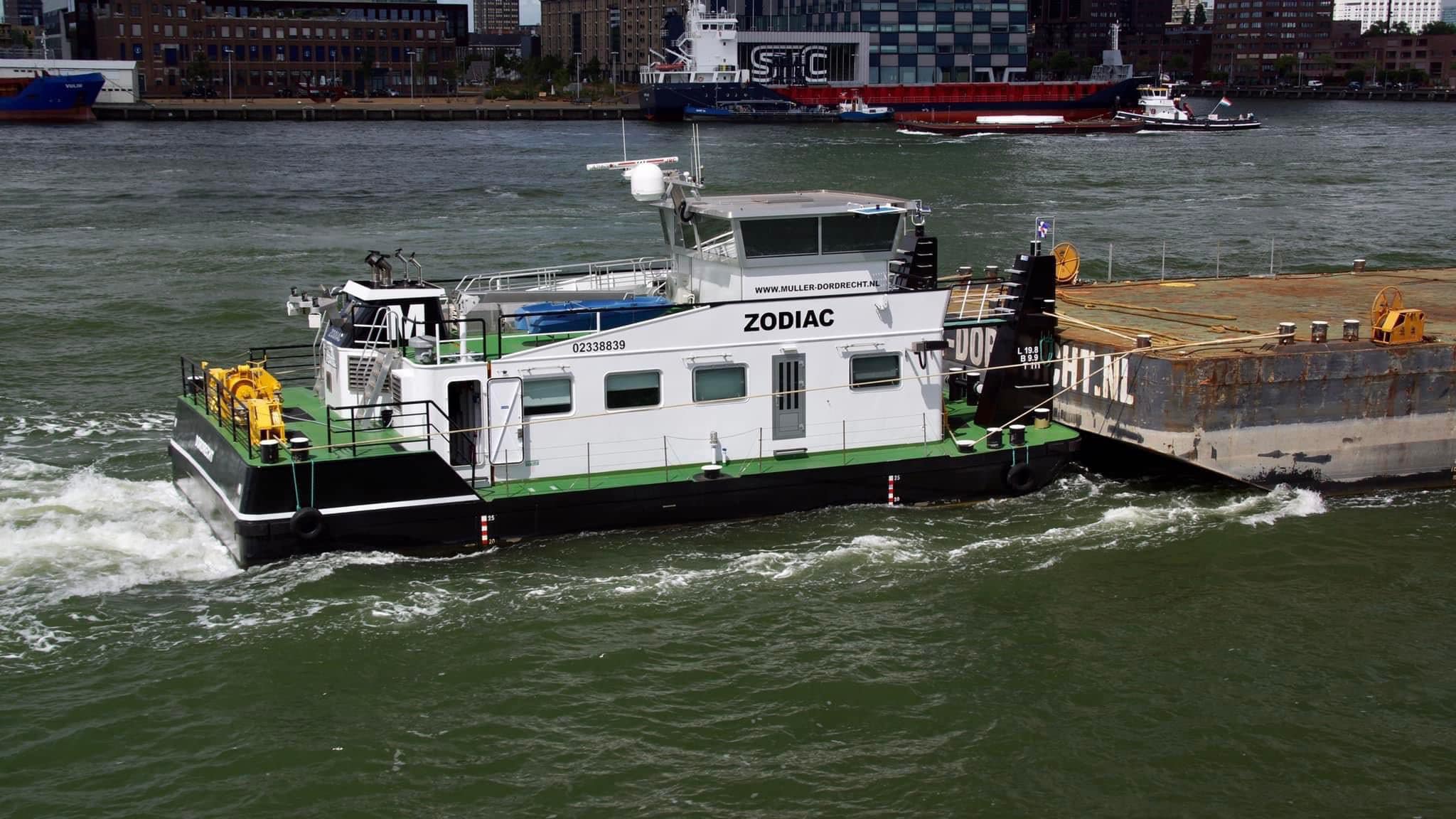 Department: Fleet (binnenvaart)
We zijn opzoek naar een Schipper voor op onze nieuwe duwboot die ervaring heeft met een schottel aandrijving. Als Schipper op een duwboot werk je samen in een team van totaal 2 tot 4 bemanningsleden. Aantrekkelijk werkschema waarbij je werkt in een systeem van 1 op en 1 af (gemiddeld schema van 1 week). Naast het aansturen van je bemanning, ben je verantwoordelijk voor het onderhoud van het schip. Verder verzorg je het veilig laden, vervoeren en lossen van de (bijzondere) lading met daarbij alle voorkomende nautische handelingen.
Veiligheid, milieu en gezondheid vind je belangrijk. Je stuurt graag bemanning aan, bewaakt onderhoud en administratie. Je bent betrokken en voelt je prettig binnen een bedrijf dat volop in beweging is. Je weet goed te communiceren met collega's op kantoor, leveranciers en andere klanten in zowel de Nederlandse als de Engelse taal.
Onze nieuwe duwboot beschikt over Z-Drive (Veth) voorstuwing, ervaring met Z-drive of schottel is een pré.
Welke duwboot kapitein past goed bij ons?:
In het bezit van Groot Vaarbewijs AB, radarpatent, marifooncertificaat (binnenvaart)
Ervaring als schipper/stuurman op een duwboot met Z-drive/schottel voortstuwing
Rijnpatent is een pre
In het bezit van een rijbewijs
Goede beheersing van de Nederlandse en Engelse taal in woord en geschrift. (Duitse of Franse is een pre, maar niet vereist)
Vind je het leuk om samen te werken in een klein team?
Ben je bereid om hard te werken en je volledig in te zetten?
Houd je van afwisseling in werkzaamheden?
Als jij deze vragen met 'ja' kan beantwoorden, is de kans groot dat je je thuis bij ons zult voelen.
Wat bieden wij aan jou?
Wij bieden een uitdagende en zelfstandige functie met een uitstekend arbeidsvoorwaardelijk pakket, passend bij jouw achtergrond en ervaring. Wij bieden een marktconform salaris afgestemd op onze cao. De insteek van ons bedrijf is om medewerkers voor langere termijn aan ons te binden omdat wij in onze medewerkers investeren.
Interesse?
Ben je overtuigd dat jij de persoon bent die wij zoeken? Solliciteer direct door een mail met jouw CV en motivatie te sturen naar Vivienne Boer – van Drongelen : hr@muller-dordrecht.nl.
Nog vragen?
Neem gerust contact op voor meer informatie: 078-6392000 of lees meer informatie op onze website www.muller-dordrecht.nl.