Lead Engineer (FT, Dordrecht)
Lead Engineer
Locatie:  Hoofdkantoor, Dordrecht
Type:      Fulltime (40u/wk)
Ben jij een ervaren engineer en wil jij al je kennis en kunde inzetten om samen met een jong team van Junior Engineers vorm te geven aan de engineering afdeling? Leg dan aan bij Muller Dordrecht!
Voor onze afdeling engineering met twee Junior Engineers, zijn wij opzoek naar een "no nonsense" Lead Engineer. In deze functie zet jij je visie en ervaring in om de afdeling engineering naar een hoger niveau te brengen.
Samen met jouw team zorg jij er als Lead Engineer voor dat onze maritieme projecten vanuit het engineeringsoogpunt goed worden uitgewerkt, gecoördineerd en zonder problemen uitgevoerd. Binnen een project werk je altijd samen met de projectleider en uitvoerders. Je adviseert je team per project over de beste aanpak en brengt ze zo alle kneepjes van het vak bij. Je controleert en tekent hun werk af voordat het naar de klant gaat. Elke week bespreek je de voortgang in het management team.

Wat verwachten wij van jou?
Je helpt, ondersteunt en controleert de junior engineers op de afdeling bij de verschillende projecten. Het is belangrijk dat je een flexibele houding hebt. Op het ene moment ben je de leraar en op het andere moment ben je zelf aan het engineeren om de klus binnen de gestelde tijd af te krijgen. Kortom "meewerkend voorman".
Het werk kan ad hoc zijn. Hollen en stilstaan schrikken jou niet af. Je krijgt bovendien energie van werken in een dynamische omgeving. Vanaf aanvraag tot en met uitvoering ben jij betrokken bij de projecten en verdeel je ze onder je collega's. Naast alle voorbereidingen, steek jij ook graag de handen uit de mouwen tijdens de uitvoering. Je denkt mee met je collega's en je let op veiligheid, milieu en gezondheid.
Jij brengt de volgende eigenschappen, kennis en ervaring mee:
Minimaal 5 jaar werkervaring in een vergelijkbare functie of als Project Engineer;
Je bent een mensgericht persoon en kan goed communiceren;
Jij werkt zelfstandig, maar je bent ook een team speler;
Je kan lezen en schrijven met Autocad 2D;
Scheepsstabiliteit en constructies kan je dromen;
Minimaal Bachelor diploma werktuigbouwkunde / scheepsbouwkunde / maritieme techniek;
Jij bent zorgvuldig en stelt kritische vragen;
Jij bent flexibel en kan omgaan met krappe deadlines;
Goede beheersing van de Nederlandse en Engelse taal in woord en geschrift;

Als jij voldoet aan onderstaande eisen, dan heb je ook nog een streepje voor:

3D programma's als Rhinoceros;
Woonachtig in de buurt van Dordrecht;
Stabiliteitssoftware pakket GHS;
Kennis en ervaring van maritieme regelgeving;
Wat bieden wij aan jou?
Allereerst natuurlijk een plekje in ons prachtige kantoor met uitzicht over het drie rivierenpunt te Dordrecht. Als Lead Engineer werk je in een gezellig team en bieden wij je een afwisselende en uitdagende functie waarin jij jezelf en de afdeling kunt ontwikkelen in een dynamische omgeving. Wij bieden een marktconform salaris dat aansluit op jouw profiel (ervaring, leeftijd, etc.). Ook onze secundaire arbeidsvoorwaarden zijn goed. De insteek van ons bedrijf is om medewerkers voor langere termijn aan ons te binden door in onze medewerkers te investeren.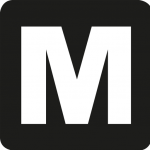 Over Muller Dordrecht:
Muller Dordrecht is een familiebedrijf dat al bijna 102 jaar maritieme diensten verleend. Het bedrijf is ooit begonnen op de Nederlandse binnenwateren, maar opereert nu internationaal. Wij bezitten diverse sleep-, duwboten en pontons waarmee wij meerdere verschillende bedrijfsactiviteiten kunnen uitvoeren, van haven assistenties, ijsbreken, het testen van hijskranen (tot 5.500 ton!), tot het uitvoeren van grote projecten waarbij zware en volumineuze ladingen vervoerd worden. Doordat wij korte lijnen en betrokken medewerkers in dienst hebben, kunnen wij snel inspelen op veranderingen in de markt. Werken bij Muller Dordrecht betekent ook werken in een open en dynamische omgeving. Onze medewerkers staan erom bekend dat zij hart voor de zaak hebben, direct zijn en bereid om net dat beetje meer te doen.
Interesse in een baan bij ons?
Ben je overtuigd dat jij de persoon bent die wij zoeken? Solliciteer direct door een mail met jouw CV en motivatie te sturen naar naar Alisha Verhespen (HR) : averhespen@muller-dordrecht.nl.
Nog vragen? Neem gerust contact op voor meer informatie: 078-6392007 of lees meer informatie op onze website www.muller-dordrecht.nl. Volg ons ook op Twitter, LinkedIn, Instagram en Facebook!
Acquisitie naar aanleiding van deze vacature wordt niet op prijs gesteld