Maroff startersfunctie
We zoeken een enthousiaste, gemotiveerde marof voor een startersfunctie. Je komt te werken op ons opleidingsschip met Nederlandse bemanning en begint als matroos zeevaart om ingewerkt te worden in het sleepwerk. Je bent recent als marof afgestudeerd en hebt geen tot enkele jaren werkervaring opgedaan na je afstuderen. Tijdens het sleepwerk ondersteun je de kapitein en stuurman met diverse werkzaamheden. Je wordt ingewerkt om als zelfstandige marof op een sleepboot te kunnen werken. Je hebt interesse in de sleepvaart, wilt graag leren en doorgroeien om als marof en uiteindelijk HWTK of kapitein te gaan varen bij ons bedrijf.
  Wat bieden wij aan jou?
We bieden een uitdagende functie met doorgroeimogelijkheden. Je krijgt namelijk vanaf dag 1 veel verantwoordelijkheid en kunt veel leren. Aantrekkelijk werkschema waarbij je werkt in een systeem van 1 op en 1 af (gemiddeld schema van 3 weken). Onze insteek is dat je lang bij ons blijft werken en dat je binnen ons bedrijf doorgroeit.

  Welke stagiair past goed bij ons?
Geldig COC Maritime officer no limitation (VII/2, II/2, III/2, III/3);
Geen tot enkele jaren werkervaring
Goede beheersing van de Nederlandse en Engelse taal
Vind je het leuk om nauw samen te werken in een klein team?
Ben je bereid om hard te werken en je volledig in te zetten?
Houd je van afwisseling in werkzaamheden?
Als jij deze vragen met 'ja' kan beantwoorden, is de kans groot dat je je thuis bij ons zult voelen.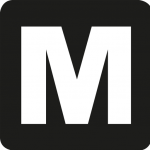 Over Muller Dordrecht:
Muller Dordrecht is een familiebedrijf dat al ruim 102 jaar maritieme diensten verleend aan haar klanten. Het bedrijf is ooit begonnen op de Nederlandse binnenwateren, maar opereert nu internationaal. Wij bezitten diverse sleep-, duwboten en pontons waarmee wij meerdere verschillende bedrijfsactiviteiten kunnen uitvoeren, van haven assistenties, ijsbreken, het testen van hijskranen, tot het uitvoeren van grote projecten waarbij zware en volumineuze ladingen vervoerd worden. Doordat wij korte lijnen en betrokken medewerkers in dienst hebben, kunnen wij snel inspelen op veranderingen in de markt. Werken bij Muller Dordrecht betekent dus ook werken in een open en dynamische omgeving. Onze medewerkers staan erom bekend dat zij hart voor de zaak hebben, direct zijn en bereid zijn om net dat beetje extra te doen.
  Interesse in een stage bij ons?
Stuur jouw CV en korte motivatie naar Alisha Verhespen (HR Officer): hr@muller-dordrecht.nl.
Nog vragen? Neem gerust contact op voor meer informatie: bel ons op 078-6392000 of lees meer informatie op onze website www.muller-dordrecht.nl. Volg ons ook op Twitter, LinkedIn, Instagram en Facebook!