Zeevaart: Kapitein dubbelschroefs sleepboot
Zeekapitein dubbelschroefs zeesleepboot
Als kapitein sleepboot werk je aan boord op één van onze dubbelschroef zeeslepers. Je werkt samen in een team van totaal 2 tot 3 bemanningsleden. Naast het aansturen van je bemanning, ben je verantwoordelijk voor het onderhoud en veiligheid van het schip. Je werkt voornamelijk op hetzelfde schip in een vast team.

  Wat verwachten wij van jou?
Veiligheid, milieu en gezondheid vind je belangrijk. Je stuurt graag bemanning aan, bewaakt onderhoud en administratie. Je bent betrokken en voelt je prettig binnen een bedrijf dat volop in beweging is. Je weet goed te communiceren met collega's op kantoor, leveranciers en andere klanten daarnaast is flexibiliteit belangrijk in deze functie.
Verder hebben wij onderstaande wensen:
Geldig COC met aantekening "Master" of " Master all ships less than 3000 GT
Ervaring in de sleepvaart (zeeslepen en havendienst) is een pré
Goede beheersing van de Nederlandse en de Engelse taal in woord en geschrift.
  Wat bieden wij aan jou?
Wij bieden een uitdagende functie; je werkzaamheden variëren van havenassistenties tot zeereizen en project transporten. Het werkgebied van de schepen is Europa. Aantrekkelijk werkschema waarbij je werkt in een systeem van 3 weken op 3 weken af. Je werkt met Nederlandse Officieren in een vast team. De insteek van ons bedrijf is om medewerkers voor langere termijn aan ons te binden omdat wij in onze medewerkers investeren.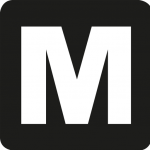 Over Muller Dordrecht:
Muller Dordrecht is een familiebedrijf dat al meer dan 103 jaar maritieme diensten verleend aan haar klanten. Het bedrijf is ooit begonnen op de Nederlandse binnenwateren, maar opereert nu ook internationaal. Wij bezitten diverse sleep-, duwboten en pontons waarmee wij meerdere verschillende bedrijfsactiviteiten kunnen uitvoeren, van havenassistenties, ijsbreken, het testen van hijskranen, tot het uitvoeren van grote projecten waarbij zware en volumineuze ladingen vervoerd worden. Doordat wij korte lijnen en betrokken medewerkers in dienst hebben, kunnen wij snel inspelen op veranderingen in de markt. Werken bij Muller Dordrecht betekent dus ook werken in een open en dynamische omgeving. Onze medewerkers staan erom bekend dat zij hart voor de zaak hebben, direct zijn en bereid zijn om net dat beetje meer te doen.
  Interesse in een baan bij ons?
Ben je overtuigd dat jij de persoon bent die wij zoeken? Solliciteer direct door een mail met jouw CV en korte motivatie te sturen naar naar onze afdeling personeelszaken (HR) : hr@muller-dordrecht.nl.
Nog vragen? Neem gerust contact op voor meer informatie: 078-6392000 of lees meer informatie op onze website www.muller-dordrecht.nl. Volg ons ook op Twitter, LinkedIn, Instagram en Facebook!
Acquisitie naar aanleiding van deze vacature wordt niet op prijs gesteld