Vessel Planner
Locatie:  Hoofdkantoor, Dordrecht
Type:      Fulltime (40u/wk)
Wij zijn op zoek naar een Vessel planner die ons team komt versterken; je bent de duizendpoot die in  stressvolle omstandigheden overzicht bewaart, de puzzelaar die het onmogelijke toch weet te plannen, de koppellier tussen vloot en kantoor.

 Past deze functie bij jou?
Je plant het varend personeel en materiaal in samen met een andere collega. Dagelijks heb je contact met je collega's van sales, varenden en klanten over de planning van werkzaamheden. Je weet dat er door omstandigheden veel kan veranderen in korte tijd, dus je bent voorbereid en krijgt een kick als het onmogelijke lukt. Je regelt vervoer, informeert collega's over de planning en verwerkt administratie in de digitale planning. Je houdt contact met uitzendbureaus en regelt indien nodig inhuur personeel. Je bent bereid om in het weekend conform een schema telefonisch te ondersteunen voor de planning. Aangezien je dagelijks contact hebt met onze collega's, werk je nauw samen met HR over de ontwikkeling van de collega's en de dagelijkse gang van zaken. Je ondersteunt bij veiligheidswerkzaamheden, zoals aan boord gaan voor werkplekinspecties. Kortom, je zorgt ervoor dat wij dagelijks de werkzaamheden uitvoeren voor onze klanten.
Met jouw HBO werk- en denkniveau en minimaal 5 jaar werkervaring, help je ons bedrijf elke dag een stukje beter te maken. Ervaring in de scheepvaart als varende of een kantoor functie is een pré. Je werkt zelfstandig en kunt ook goed samenwerken, want je werkt nauw samen met de andere vessel planner en de manager. Je switcht zo van de ene naar de andere taak en bent iemand die uitdagingen ziet in plaats van problemen. Je kan genoeg Nederlands en Engels om klanten in beide talen te woord te staan als gebeld wordt door een agent of klant. Je bent stressbestendig en kunt je mannetje staan.
  Wat bieden wij aan jou?
Je vindt het leuk om van alles te regelen en het onmogelijke mogelijk te maken. Vanwege de veelzijdigheid van de functie is elke dag weer een nieuwe uitdaging bij ons dynamisch familiebedrijf, wat meer dan 103 jaar bestaat. Je werkt graag in een hands-on omgeving bij een bedrijf dat volop in ontwikkeling is. Dit geeft jou de mogelijkheid om bij te dragen aan de verdere ontwikkeling van het bedrijf en om zelf te groeien. Op kantoor werk je met ongeveer 20 collega's samen. Salaris is in overleg en afhankelijk van je achtergrond. Bij deze functie ontvang je een laptop, mobiel, reiskostenvergoeding en 31 vakantiedagen per jaar.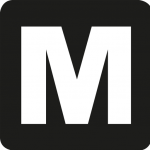 Over ons:
Muller Dordrecht is een familiebedrijf dat al 103 jaar maritieme diensten verleend aan haar klanten. Het bedrijf is ooit begonnen op de Nederlandse binnenwateren, maar opereert nu internationaal. Wij bezitten diverse zeeslepers, havenslepers, duwboten en zwaar lading pontons waarmee wij meerdere verschillende bedrijfsactiviteiten kunnen uitvoeren, van haven assistenties, ijsbreken, het testen van hijskranen (tot 5.500 ton!), tot het uitvoeren van grote projecten waarbij zware en volumineuze ladingen vervoerd worden. Doordat wij korte lijnen en betrokken medewerkers in dienst hebben, kunnen wij snel inspelen op veranderingen in de markt. Werken bij Muller Dordrecht betekent dus ook werken in een open en dynamische omgeving. Onze medewerkers staan erom bekend dat zij hart voor de zaak hebben, direct zijn en bereid zijn om net dat beetje meer te doen.
  Interesse in een baan bij ons?
Ben je overtuigd dat jij de persoon bent die wij zoeken? Solliciteer direct door een mail met jouw CV en korte motivatie te sturen naar naar onze afdeling personeelszaken (HR) : hr@muller-dordrecht.nl.
Nog vragen? Neem gerust contact op voor meer informatie: 078-6392007 of lees meer informatie op onze website www.muller-dordrecht.nl. Volg ons ook op Twitter, LinkedIn, Instagram en Facebook!
Acquisitie naar aanleiding van deze vacature wordt niet op prijs gesteld