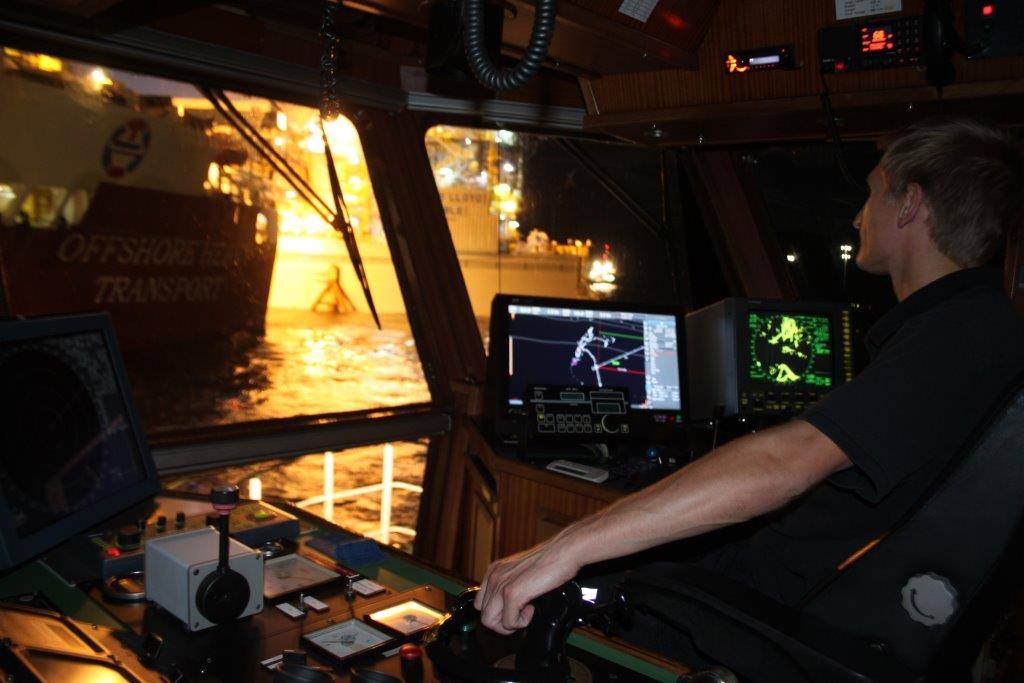 COC Maritime Officer (no limitation)
We zoeken een Stuurman (Chief officer) die op korte termijn beschikbaar is om voor ons aan de slag te gaan op een van onze havenslepers of zeeslepers. Jij bent op zoek naar afwisselende werkzaamheden in de haven of op zee. Je hebt ervaring met slepen op verschillende soorten sleepboten. Je bent als stuurman aan boord de spin in het web, je bent betrokken, flexibel en voelt je prettig in een bedrijf dat volop in beweging is. Tijdens het sleepwerk ondersteun je de kapitein met diverse werkzaamheden. Je hebt interesse in de sleepvaart, wilt graag leren en doorgroeien om als uiteindelijk kapitein te gaan varen bij ons bedrijf.
Vereiste documenten:
Geldig COC II/2 of geldig COC VII/2
Goede beheersing van de Nederlandse en de Engelse taal in woord en geschrift.
In bezit van geldige STCW normen qua certificaten, medische keuring zeevaart en een geldig monsterboekje
Ervaring met twin screw is altijd welkom, niet vereist
Leidinggevende en communicatieve kwaliteiten
Enige ervaring in de machine kamer is een pré
Als jij deze vragen met 'ja' kan beantwoorden, is de kans groot dat jij je bij ins thuis zult voelen!
Wat bieden wij aan jou?
Aantrekkelijk werkschema waarbij je werkt in een systeem van 1 op en 1 af (gemiddeld schema van 3 weken). Arbeidsvoorwaarden in overleg. In eerste instantie krijg je een tijdelijk contract. De insteek van ons bedrijf is om medewerkers voor langere termijn aan ons te binden omdat wij in onze medewerkers investeren. Je kan je bij ons ontwikkelen en er is ruimte voor persoonlijke aandacht omdat we een platte organisatie zijn met korte lijnen.
Solliciteren?
Ben je overtuigd dat jij de persoon bent die wij zoeken? Solliciteer direct door een mail met jouw CV, scan van COC en motivatie te sturen naar Vivienne Boer – van Drongelen (HR Officer): HR@muller-dordrecht.nl. Nog vragen? Neem gerust contact op voor meer informatie: 078-6392007.