Office-Yard: Technisch Superintendent
Minimaal een afgeronde MTS-opleiding of MBO/HBO Maritiem Officier;
Technisch Superintendent
Locatie:  Merwedestraat 120, ind. "De Staart", Dordrecht
Type:      Fulltime (40u/wk)
Je bent in deze uitdagende walfunctie verantwoordelijk voor het zo effectief, efficiënt en kostenbewust repareren van de (zee)vloot en hulpmaterialen op ons terrein. Het is een dynamische en technische functie, ideaal als je toe bent aan een volgende stap in je carrière en/of als je de overstap wil maken van zee naar de wal.
Verantwoordelijkheden die onder andere bij deze functie horen:
Het plannen en begeleiden van reparaties, klasse surveys, werfbeurten en dokkingen;
Het inkopen van ad-hoc en preventieve reparaties en onderhoud;
Het meedraaien in telefoondiensten;
Het verwerken van relevante data in het databeheersysteem (Marad);
Het up-to-date houden van de certificaten. 

Wat verwachten wij van jou?
Veiligheid, milieu en gezondheid vind je belangrijk. Je communicatieve vaardigheden zet je in om iedereen zo goed mogelijk te woord te staan waardoor mensen graag met jou samenwerken. Je bent betrokken en voelt je prettig binnen een bedrijf dat volop in beweging is. Administratief werk schrikt jou niet af. Daarnaast heb je de ambitie om medewerkers aan te sturen of heb je hier al enige ervaring mee. Je rapporteert hierbij direct aan het management team.
Verder hebben wij onderstaande wensen:
Minimaal een afgeronde HTS-opleiding of MBO/HBO Maritiem Officier;
MBO/HBO werk- en denkniveau heeft onze voorkeur;
Goede beheersing van de Nederlandse en de Engelse taal in woord en geschrift;
In het bezit van een Rijbewijs B;
Ervaring in een varende functie en/of kennis van de sleepvaart en het daarbij behorende materieel.
Wat bieden wij aan jou?
Wij bieden je begeleiding waardoor je je kan ontwikkelen. Wij bieden salaris dat aansluit op jouw profiel (ervaring, leeftijd, etc.). Ook onze secundaire arbeidsvoorwaarden zijn goed. Je krijgt in eerste instantie een tijdelijk contract en een dienstverband van 40 uur per week. De insteek van ons bedrijf is om medewerkers voor langere termijn aan ons te binden omdat wij in onze medewerkers investeren.
De afdeling:
Je komt in deze functie te werken op ons terrein te Dordrecht, langs de N3. Hier is een klein kantoor gevestigd en op de locatie worden laad-, los-, overslagactiviteiten en reparaties uitgevoerd. Afhankelijk van de planning, lopen op deze locatie tussen de 1 en 10 medewerkers rond.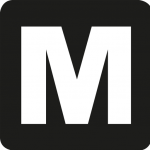 Over Muller Dordrecht:
Muller Dordrecht is een familiebedrijf dat al bijna 103 jaar maritieme diensten verleend. Het bedrijf is ooit begonnen op de Nederlandse binnenwateren, maar opereert nu internationaal. Wij bezitten diverse sleep-, duwboten en pontons waarmee wij meerdere verschillende bedrijfsactiviteiten kunnen uitvoeren, van haven assistenties, ijsbreken, het testen van hijskranen (tot 5.500 ton!), tot het uitvoeren van grote projecten waarbij zware en volumineuze ladingen vervoerd worden. Doordat wij korte lijnen en betrokken medewerkers in dienst hebben, kunnen wij snel inspelen op veranderingen in de markt. Werken bij Muller Dordrecht betekent ook werken in een open en dynamische omgeving. Onze medewerkers staan erom bekend dat zij hart voor de zaak hebben, direct zijn en bereid om net dat beetje meer te doen.
Interesse in een baan bij ons?
Ben je overtuigd dat jij de persoon bent die wij zoeken? Solliciteer direct door een mail met jouw CV en motivatie te sturen naar naar Alisha Verhespen (HR) : averhespen@muller-dordrecht.nl.
Nog vragen? Neem gerust contact op voor meer informatie: 078-6392007 of lees meer informatie op onze website www.muller-dordrecht.nl. Volg ons ook op Twitter, LinkedIn, Instagram en Facebook!