Nog geen plannen voor de zomer en zou je graag wat willen bijverdienen?
MULLER is op zoek naar enthousiaste en gemotiveerde vakantiewerkers deze zomer!
Als werf medewerker verricht je allerlei afwisselende werkzaamheden op ons terrein. Je helpt met laden, lossen en inrichten van onze pontons. Je voert onderhoud en reparaties uit aan ons materieel zoals anker lieren, koppel lieren etc. Het smeren/verven van alle werktuigen behoort daar ook toe. Verder voer je diverse las/brand/guts/slijp werkzaamheden uit op onze pontons en het terrein.

  Wat verwachten wij van jou?
Op onze yard kunnen we deze zomer wel wat extra handen gebruiken voor onder andere onderhoudswerkzaamheden zoals:
− Ontroesten, schuren en schilderen van materialen op de yard
− Uitvoering van technische en ondersteunende werkzaamheden t.b.v. onze collega's
Werk jij graag met je handen? Volg je een opleiding met een technische achtergrond? Of zou je graag wat willen leren van ervaren uitvoerders en technisch onderlegd personeel? Dan is deze vakantie job op jouw lijf geschreven!
  Wat bieden wij aan jou?
Vakantiewerk op flexibele basis tegen een leuke vergoeding. Op de werf heerst een familiegevoel, zijn collega's betrokken en helpen collega's elkaar. 
  Interesse in een SUPERLEUKE vakantiebaan bij ons?
Wij zijn gedurende de zomervakantie opzoek naar scholieren die vakantie werk willen uitvoeren op flexibele basis tegen een leuke vergoeding. Ben jij geïnteresseerd en beschikbaar in de maanden juni/ juli/ augustus?
Solliciteer direct door een mail met jouw CV en motivatie te sturen naar naar Alisha Verhespen (HR Officer): averhespen@muller-dordrecht.nl.
Neem gerust contact op voor meer informatie: 078-6392007 of lees meer informatie op onze website www.muller-dordrecht.nl. Volg ons ook op Twitter, LinkedIn, Instagram en Facebook!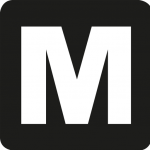 Over Muller Dordrecht:
Muller Dordrecht is een familiebedrijf dat al meer dan 103 jaar maritieme diensten verleend aan haar klanten. Het bedrijf is ooit begonnen op de Nederlandse binnenwateren, maar opereert nu internationaal. Wij bezitten diverse sleep-, duwboten en pontons waarmee wij meerdere verschillende bedrijfsactiviteiten kunnen uitvoeren, van haven assistenties, ijsbreken, het testen van hijskranen (tot 5.500 ton!), tot het uitvoeren van grote projecten waarbij zware en volumineuze ladingen vervoerd worden. Doordat wij korte lijnen en betrokken medewerkers in dienst hebben, kunnen wij snel inspelen op veranderingen in de markt. Werken bij Muller Dordrecht betekent dus ook werken in een open en dynamische omgeving. Onze medewerkers staan erom bekend dat zij hart voor de zaak hebben, direct zijn en bereid zijn om net dat beetje meer te doen.