TOWAGE. TRANSPORT. MARITIME.
Making the impossible, possible with our range of tugs & barges
Barges
Our heavy duty ballastable Ro/Ro barges are available in different sizes, both seagoing as for inland transportation. Testload capacity up to 5.500T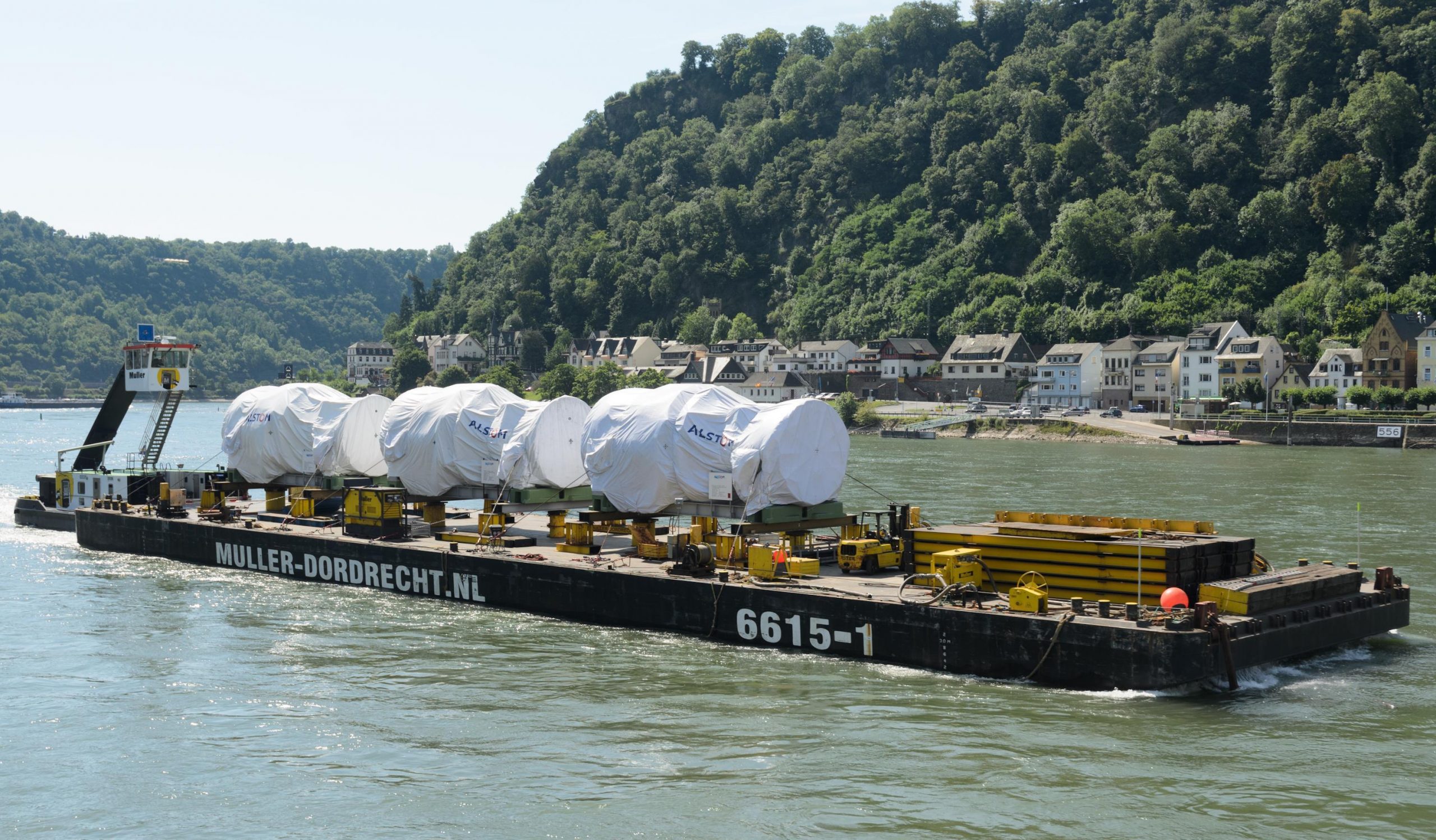 RoRo-ramps, coupling beams and wedges are available in different sizes on stock
Muller has various ballastpumps (electric/diesel driven) with capacity up to 500m3/hr per pump.
Heavy duty Ro/Ro ballastable barge suitable for both inland and seagoing transportation
For various weight/sizes of cargo we have a large stock of steel/wooden loadspreading, supports (elephant feet), grillages and transport beams.
To provide power to various tools on the barge, we have various heavy-duty diesel generators
Our schottel-driven pushboat ORION has made numerous transports on the Rhine, Moselle and other rivers in The Netherlands, Belgium, Germany and France.
We have extensive experience with seagoing and inland RoRo transports where cargo needs to be loaded by SPMT and stowed on elevated loadspreading